emidokis asked: You are THE cutest Uhura EVER. and you like Thor. I like your blog. 10/10
Eep thank you!!! ٩(●˙▿˙●)۶…⋆ฺ I love to do star trek cosplay!! And my blog is about 50/50 Thor and Star Trek. But…
I don't just like Thor…..
…..
I love Thor…
…

…
I..
I AM THOR.
cigarettesandshame asked: Your uhura is flawless! How did you make that costume?
Hey THANK YOUUUU! *w* 
How to make a reboot star trek cosplay? Well……
It's all booooughttttt.

Dress:

Got it from Anovos, google it. The sell replica outfits and they do tons of Star Trek uniforms. They're expensive though =\ I gotta get a few decent wears out of this to make it worth while.
My measurements are 33-25-35 but I put on a push up bra for this to make my butt look smaller so I'm more like a 34/35-25-35 in this. I bought a size small. The sizing is tight except for the butt so use that as a reference I guess… although I do have slack around my middle but that's because I have a small ribcage. Anyway, I guess I could have taken it in but I didnt lol.
Anovos recently updated the dress to include a zipper which I'm mad about because mine is 1st generation pull on/off and pretty much needs a second person to help me undress y_y oh well, it was worth the money for the quality and accuracy since they have the screen-accurate colour/delta pattern/seams.

Pin: 
I got mine in the limited edition STXI bluray that came with the whole set, but they sell them on ebay or at anovos or any other place that has trek memorabilia.
Earrings:

I went to the actual designer of the earrings, Alexis Bittar. I have a good friend who collects their stuff and so she knew a wonderful sales lady who helped me. Look them up! The actual "Pod" earrings Zoe wore in the movies are elusive but they had a similar style called "Lucite Sliver" in that were similar so I got those is silver and gold.
I have red ones too but they didn't have it in Lucite Sliver so I tracked down "Drop" earrings which had the same cut of lucite in red and and modded them by prying off the gold.


Hair:
I dyed my hair to get the look. Originally when I wore this I had very long hair that just needed a few extensions. (I got human hair ones and dyed them). I needed my sister's help for styling some of this since I'm crap at doing hair.  I recently cut a lot of my hair off though, so when I wore it again the extensions were really heavy and the ponytail fell after a few hours. I think I'll sew my extensions into a simulation of a ponytail clip and use them like that for next time.

Boots:
The actual model they used is sold out/impossible to find now (they were DKNY), so I used the "Teva Afton" boot in 2 sizes up so I could get 4 inches of lifts in there to be ballerina height like Zoe… These boots are knee height, so I folded over the tops of the boots 2 inches and hand-sewed them down so they would be the correct height. This makes the boot tighter so it depends what your calf measurement is. 
I think they've come out with a new model that is shorter though, which would've helped… lmao. 
*checks*… yeah they did. "Teva Capistrano." I'd've bought this model if it had come out !!!! dammit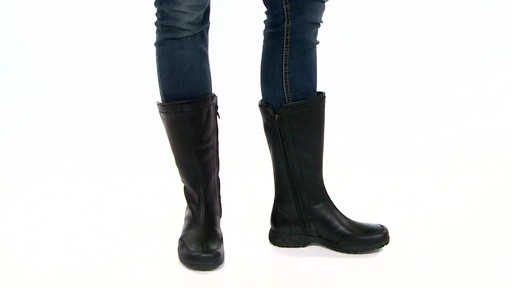 To finish the look I also bought a reboot phaser replica off ebay.
Thats it I think. Undergarments included dance tights and a spandex underbust leotard to help prevent riding up (since the dress is made out of jumbo spandex). And boot shafts like to get baggy when you wear an unnatural amount of lifts in there so I shoved two small 'pillows' I made in each boot to fill them out. I didn't wear fake eyelashes but Zoe did so maybe you wanna do that. And don't forget the most important thing— winged eyeliner!!
Anyway this is just what I did
hope this helps
~Glay
Anonymous asked: Anon is being serious. If you knew who anon is, you might be surprised. I tend to like doing things for others. And I still don't think your Christmas gift ever arrived at your house (which I'm mad because I paid for it fully)
WHATTTT
Anonymous asked: Whichever question you really want to be asked.
swoz asked: 40,50,60,70,80,90,100
40. Do I ever get "good morning" or "good night " texts?
Do I receive em? Not really!! But I'm the one who sends them out sometimes
50. Do I have someone of the opposite sex I can tell everything to?
Noooo… Nope. I don't have any super close male friends. But if friezaa and I ever hung out irl I would totally tell him everything because he is my favourite <333
60. Do I prefer to be behind the camera or in front of it?
Neitherrrr… I'm too impatient and critical to truly prefer one or the other >_<
70. What was the worst injury I've ever had?
Sprained mah wrist from jacking off too much LOL
no j/k but I did tear a ligament in my right wrist and now it's weak and I can't bowl haha (not that I was any good at bowling…)
80. What is my favorite word?
TRAJECTORIES
90. Failed a class?
Yes………… Y_Y advanced microbiology. TWICE.
100. Did drugs?
Nope! Never!
Anonymous asked: I would love to take you to the Neil DeGrasse Tyson at UoT and provide you with Beyblade goodness on your birthday.
yesiamspock asked: 80, 84, 86!
yesiamspock said: Im not the anon but omfg you're gonna be a guest at AN? : D I'm going this year and it will be my first time! I must say hi!
Aha!! =D YES! And dude we should totally hang out before then too! Or whatever~ You gotta tell me all your cosplay plans and stuff so I can get super pumped to see them *w* I'll show you if you need. I'm a veteran and will protect you! Bring everyone to AN!!!!
now the meme questions..!
80. What is my favorite word?
Without hesitation: Trajectories. 
The movement of the word, the meaning, the way you can apply it to yourself… and also because it sounds like Tragedies.
84. I accidentally eat some radioactive vegetables. They were good, and what's even cooler is that they endow me with the super-power of my choice! What is that power?
I can't lie, those radioactive vegetables were actually radioactive fast food fries, I now have super speed. 
86. What is my current desktop picture?
This painting by my favourite painter, Leonid Afremov!
jellystick asked: 24 - 32 my dear captain ( ' u ')/
*HOLDS YOU TO MY GOLDEN CHEST* You should be aware that I adore you and that is the only reason I'm not kicking your ass for giving me 9 questions to do.
24. Favorite style of clothing
I'm not really well versed on fashion and style names but if I could go out looking like Esther Quek everyday I totally would. But at the same time I love gaudy 90s inspired fashion too. My wardrobe is all Guess and J Crew though. My typical look is tight ass jeans and a leather jacket.
25. Ever done a prank call?
I most certainly have. I grew up with the Simpsons and Bart as an example!! You KNOW I've called for "Amada Huggenkiss" before.
26. … wait a minute there's no 26..??
27. Meaning behind my URL
My screename is Glay,shamelessly taken from the name of an old jrock band that I was obsessed over waaaay back in the day. (think 15 years ago). Anyway, sometimes that's taken so I use glayish or feelinglayish as backups =)
28. Favorite movie
tough call… how can you make me choose!??! My go-to answer is The Matrix because it totally changed be. But if you wanna go since childhood then definitely My Girl. Most recently I gotta say Rush did it for me like crazyyyy
29. Favorite song
All-American Rejects - Dance Inside
30. Favorite band
I have so many… T_T.. Okay a few: Smashing Pumpkins, The Tragically Hip, Backstreet Boys (yes)
31. How I feel right now
Really happy to be chatting with everyone here!! =))
32. Someone I love
SEE ABOVE.*hug*
Anonymous asked: 33,49,134!
*SALUTES* DONE
33. My current relationship status
SINGLE LADY!
49. Am I excited for anything?
ANIME NORTH 2014!!!! My sis technoranma and I will be the cosplay guests!!!! =DDDDD
134. What do I want for birthday?
I answered this before and said to see Neil DeGrasse Tyson's lecture @ UofT but OK I'll say something different since I want everything!!! Um… lol….
ok.. I'll say it..
yeah.
Beyblades.
Anonymous asked: 130-134
Anon I am impressed you read all the way to the end of list oh man!!!
130. Been fishing?
Yes!! I'm no good at it but it's fun =D I like eating the catch
131. Helped with charity?
I guess I would have to say yup… though nothing has been something I kept up with. I've donated and done charity runs and collected money for causes and things like that
132. Been rejected by a crush?
mm….. I don't think so actually. o_O 
133. Broken a mirror?
Nope!! I still have all my luck! (I hope)
134. What do I want for birthday?
Ahhh my birthday is coming up next month *w* I actually really want to go see Neil DeGrasse Tyson. He's putting on a lecture at the University of Toronto at that time. Other than that, really frivolous stuff =P
trekbedtimestories asked: #15 please, my Queen.
15. Favorite quote
Mmmm yes darling of course it would have to be from King Lear, Act 1, Scene 1:
Love's not love when it is mingled with regards that stand aloof from the entire point